Experiential marketing is more than a buzzword, many believe that it represents a shift in the way brands interact with customers. The concept is quickly gaining steam, with 77% of marketers using experiential marketing as part of their core strategy, according to research from the Event Marketing Institute.
So, what exactly is experiential marketing? Why is it important? And how can retailers use experiential marketing to deepen customer relationships? We've got all the answers you're looking for.
What is experiential marketing?
For starters, let's define experiential marketing. Experiential marketing is a strategy that engages consumers using memorable experiences. The idea is to interact with customers in a meaningful way.
Experiential marketing focuses less on selling products and more on connecting and engaging with customers in hopes of building long-term relationships. Ideally, these connections result in increased customer loyalty and customer lifetime value.
Why is experiential marketing important?
Experiential marketing has a lot of power behind it, but why is this kind of marketing all the rage right now? Here's why so many marketers are pushing experiential marketing:
Customers are tired of old sales tactics
Customers aren't responding to one-way messaging anymore. TV commercials, for example, don't have the same effect as they did a decade ago because customers don't want sales tactics. Instead, customers want experiences and ways to engage with a brand or product on their own terms. Experiential marketing fits that bill.
Customers get an active understanding of your product
Experiential marketing gives customers the chance to see, touch, and feel your product. Research shows 65% of customers say live events help them understand the full capacity of a product in ways that traditional ads can't offer. By understanding the product, customers are more likely to purchase it—and hopefully tell their friends about it too.
Customers make an emotional connection
Offering customers one-of-a-kind experiences is a surefire way to make a connection. A customer who tries your product at a trade show or plays a virtual reality game that showcases a specific product is more likely to connect with the product.
The experience and the product become synonymous and evoke an emotional, memorable response that drives brand loyalty.
What are some examples of experiential marketing?
While many people assume that experiential marketing is the same as event marketing, the two aren't necessary tied together. Experiential marketing can happen at an event, but it's not the only venue. To help explain what experiential marketing looks like, here are some examples:
Disney offers a pet clinic
To drive awareness about a new season of Doc McStuffin's, Disney hosted several pet clinics in the UK. Kids were invited to the clinics to be 'vets for the day,' where they examined and treated a stuffed dog just like Doc McStuffin's does.
Ghostbusters promotes its movie
To increase ticket sales for the newest Ghostbuster movie, a team of creative marketers installed a giant Stay Puft Marshmallow Man near the subway station. It became the perfect selfie spot, with many people sharing a picture of the giant figure on social media.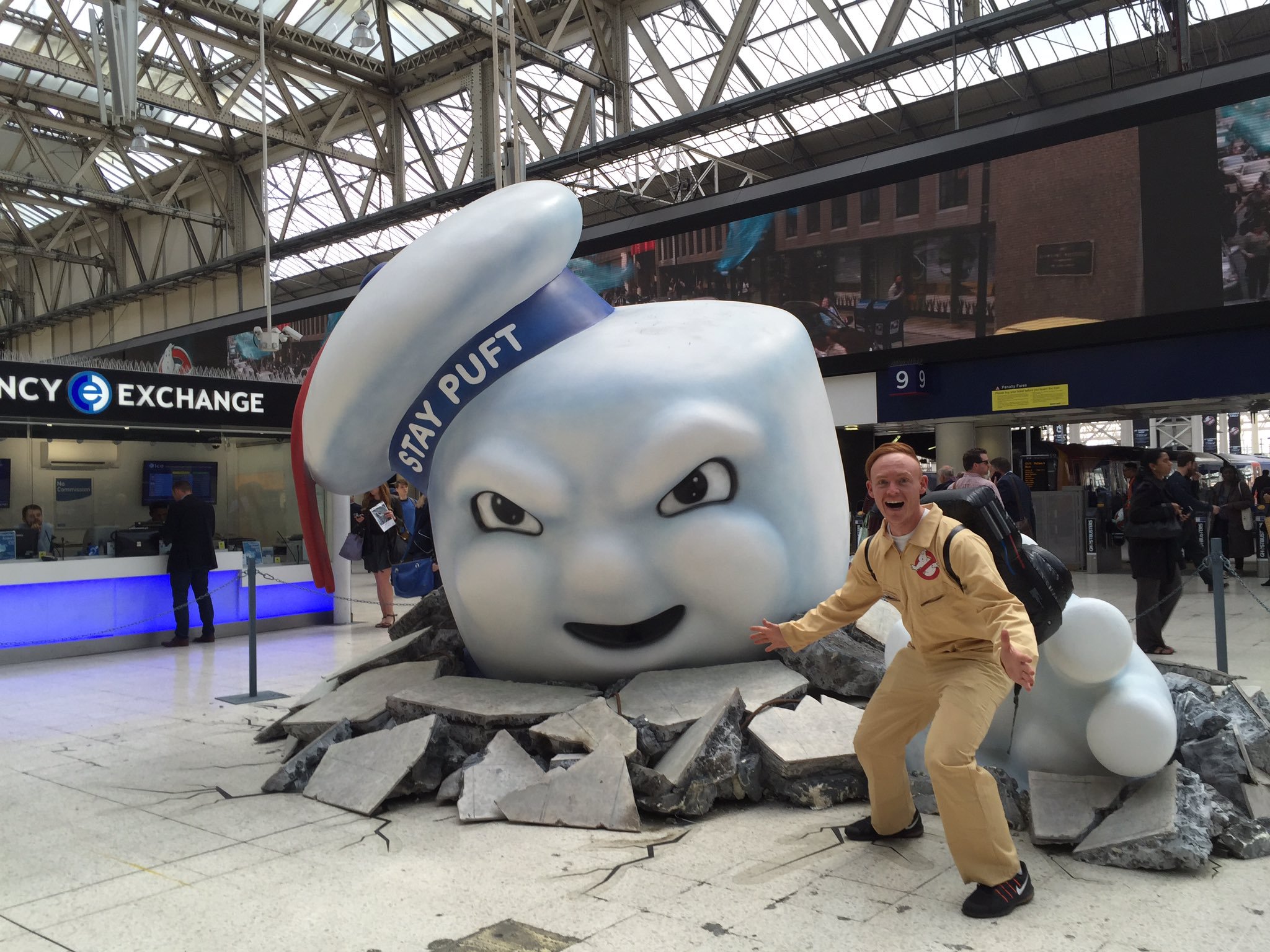 IKEA hosts a sleepover
After a customer said they'd love to have a sleepover at IKEA, the store decided to make the request a reality. Marketers selected 100 people out of 100,000 to sleep in the store, where they enjoyed a manicure, massages, and advice on selecting the right mattress.
How to build connections through experiential marketing
Wondering how to create an experience that turns an ordinary person into a loyal customer? Here's how to start:
Plan an experience
Decide what kind of experience to host. Make sure the experience incorporates your product or brand in an organic, non-salesy way. It should be memorable and unique.
Attract customers
How will you get customers to try your experience? Will it be located in a popular area? Will you invite customers to a specific event? What marketing elements will draw customers in? Consider eye-catching elements like a vehicle wrap or a selfie station.
Utilize social
Create a hashtag for the experience and encourage customers to share photos on social media.
Have the right people in place
If you have employees facilitating an experience, make sure they have the right attitude to make people feel welcome.
Include take-aways
Whatever the experience, make sure people can take a little something with them. Whether it's a cool picture, a t-shirt, an informative postcard, or a coupon, plan to send something home with customers to remember the experience by.
How print companies can aid experiential marketing
Experiential marketing is all about being unique and reaching customers in a different yet meaningful way. To accomplish this, you'll likely need some help from a print company to:
Create signage
Wherever you experience is, you need signage to be recognized. Whether you need retractable banners or stunning floor graphics, a printer can help you design and print the materials you need.
Wrap a vehicle
If a customer experience includes a traveling component, consider getting a vehicle wrap done. Mountain Dew, for example, wrapped a vehicle when it sent 15 brand ambassadors on a road trip to host different competitions all across the nation.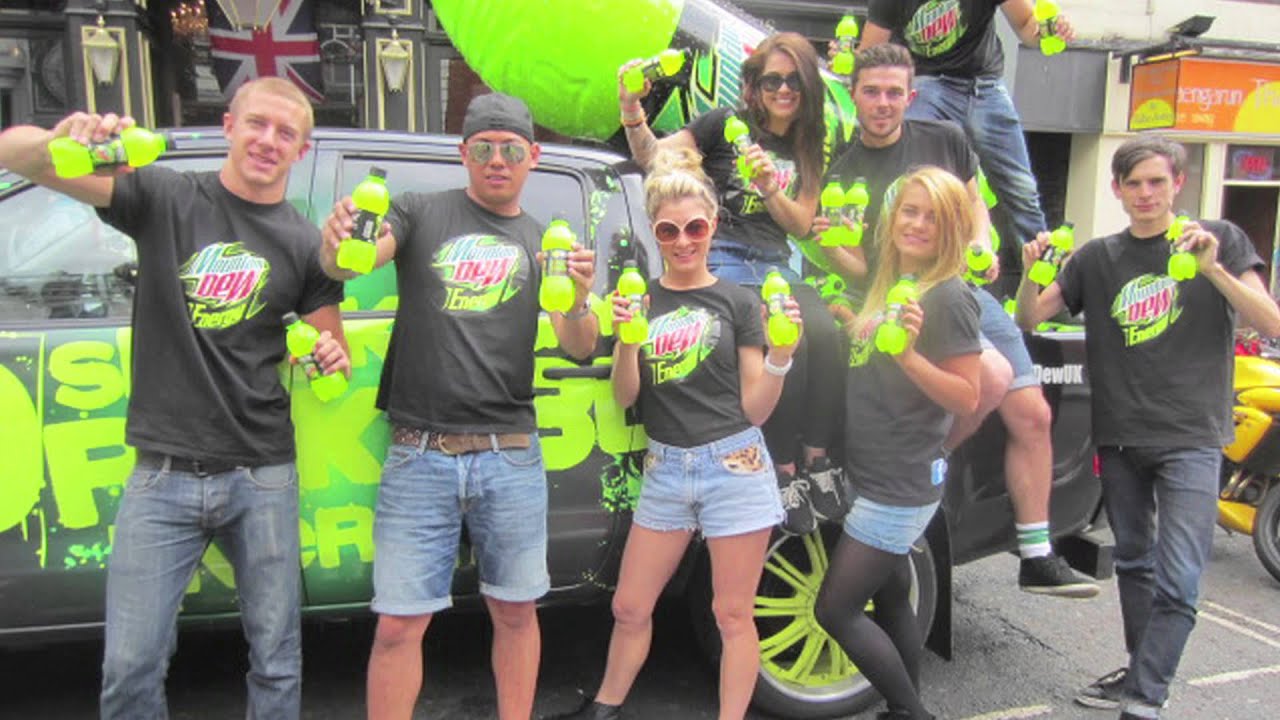 Create and send invitations
If you're hosting an event, consider sending a formal invitation in the mail. Give the campaign a unique feel right from the start with invitations on heavyweight stock and a colored envelope.
Design and print marketing material
What do you plan to give customers as a take-away? A printer can help you design and create all the collateral you'll need.
Generate out-of-the-box visuals
Experiential marketing needs noticeable visual elements. Signs and vehicles wraps are great, but consider working with a printer to create something that's 100% original, like this awesome selfie station that we created for a client's trade show.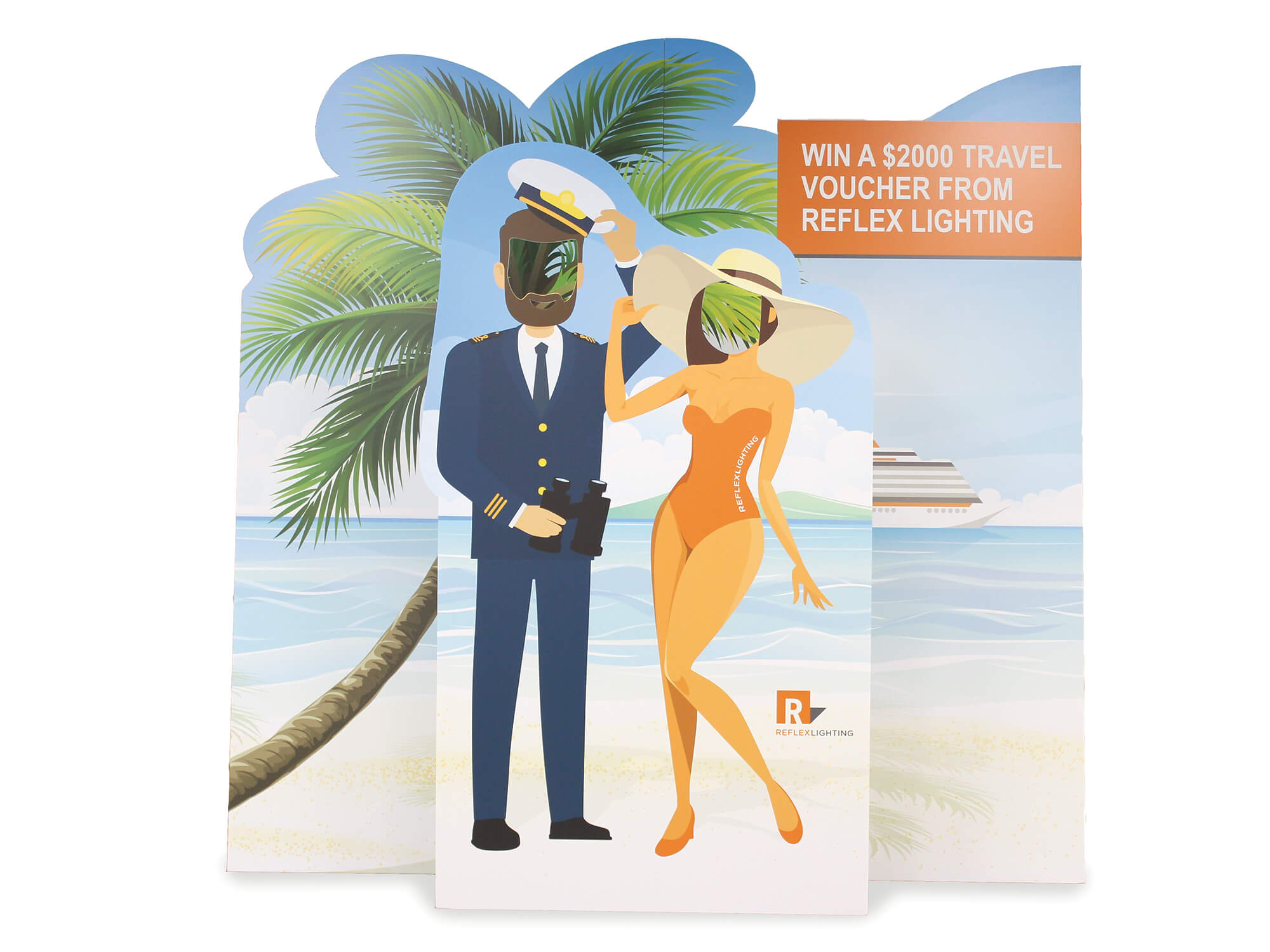 Wrap up
Experiential marketing shakes customers out of the ordinary advertising world and replaces ads with fun, memorable experiences. While this approach to marketing is fairly new, many brands are prioritizing it as one of the most effective ways to reach customers. With the advice above, every marketer can get started with experiential marketing.