Each year Shawmut participates in the Printing Industries of New England (PINE) Awards of Excellence competition, and it never fails to disappoint!
This unrivaled competition highlights print's ability to wow an audience. More importantly, the standout samples showcased at the gala provide fantastic learning opportunities for printers like ourselves and the marketers and designers we serve. Each award-winning entry shows what's possible when we push the envelope, perfect a technique, or bring a client's vision to life.
Here are six projects that won a Pinnacle Award, an honor given to the most outstanding entry in each category. Each one showcases a specific print technique or design strategy that you can use moving forward.
Multiple Page Diecut & Specialty Inks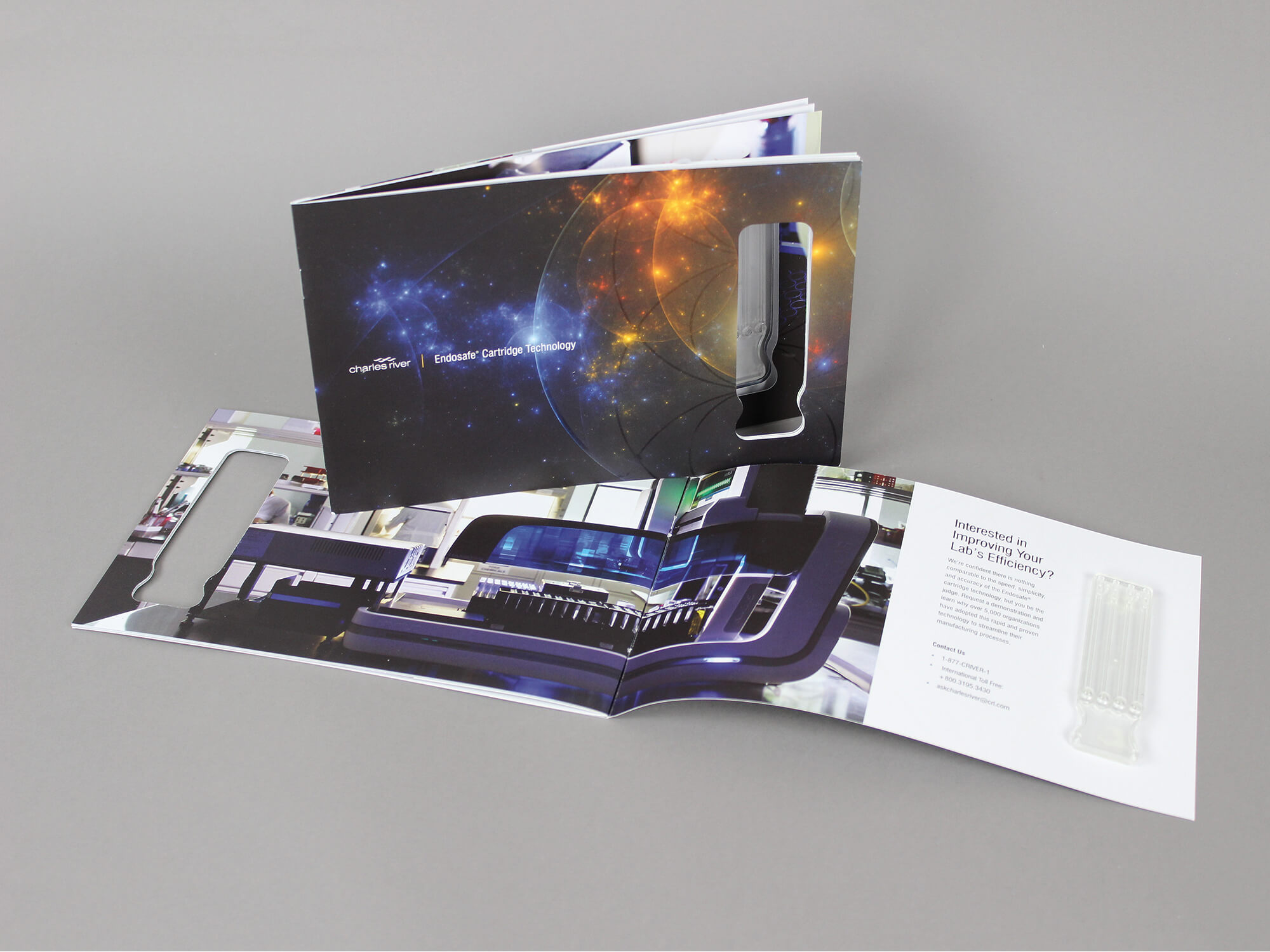 Introduce a new product by putting it directly in the hands of your audience! This diecut booklet for Charles River Labs includes a tipped on sample of their Endosafe Cartridge. The product is glued onto the inside back cover and shows through the diecut window on every page of the booklet. We also worked with the designers at CRL to add interest throughout the piece with a spot UV coating effect and an overall soft touch aqueous coating.
This piece received a Pinnacle award in two categories—diecuts and specialty inks.
Highlighting Photography with Coated Paper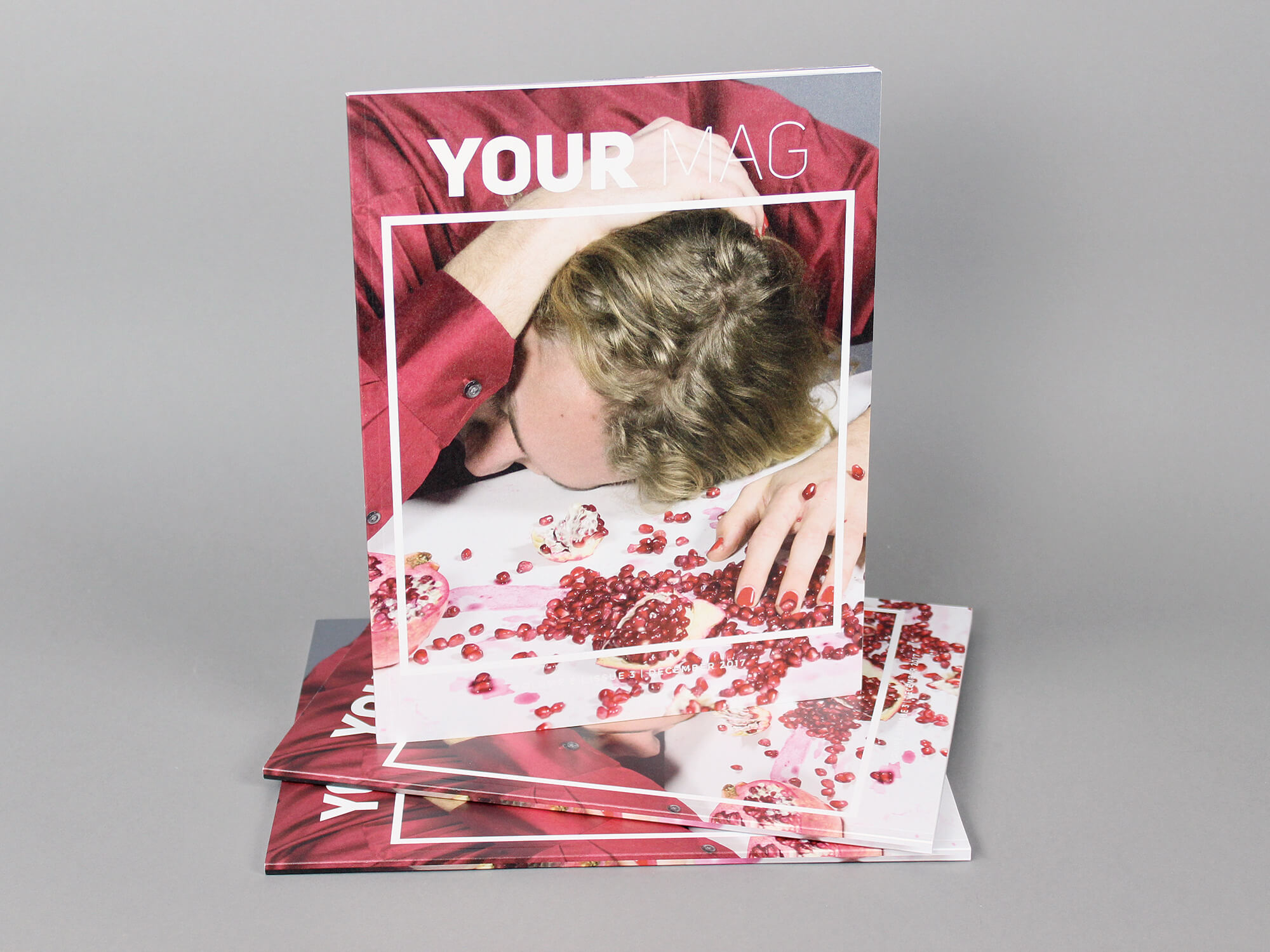 The photography in Emerson's Your Magazine is a work of art. To ensure the photography shines we support the team of student writers, designers, and photographers with production advice for each of their publications.
For this publication, our account rep recommended grouping the largest photo spreads into one section, which was printed on a coated stock to ensure that the images popped. This allowed the team to keep all of the text articles and other editorial content on an uncoated stock.
This piece won a Pinnacle award in the fashion magazine category, which we have won for the last four years. Several of these awards have recognized our work for other student-run publications at Emerson College.
Surprising Formats & Design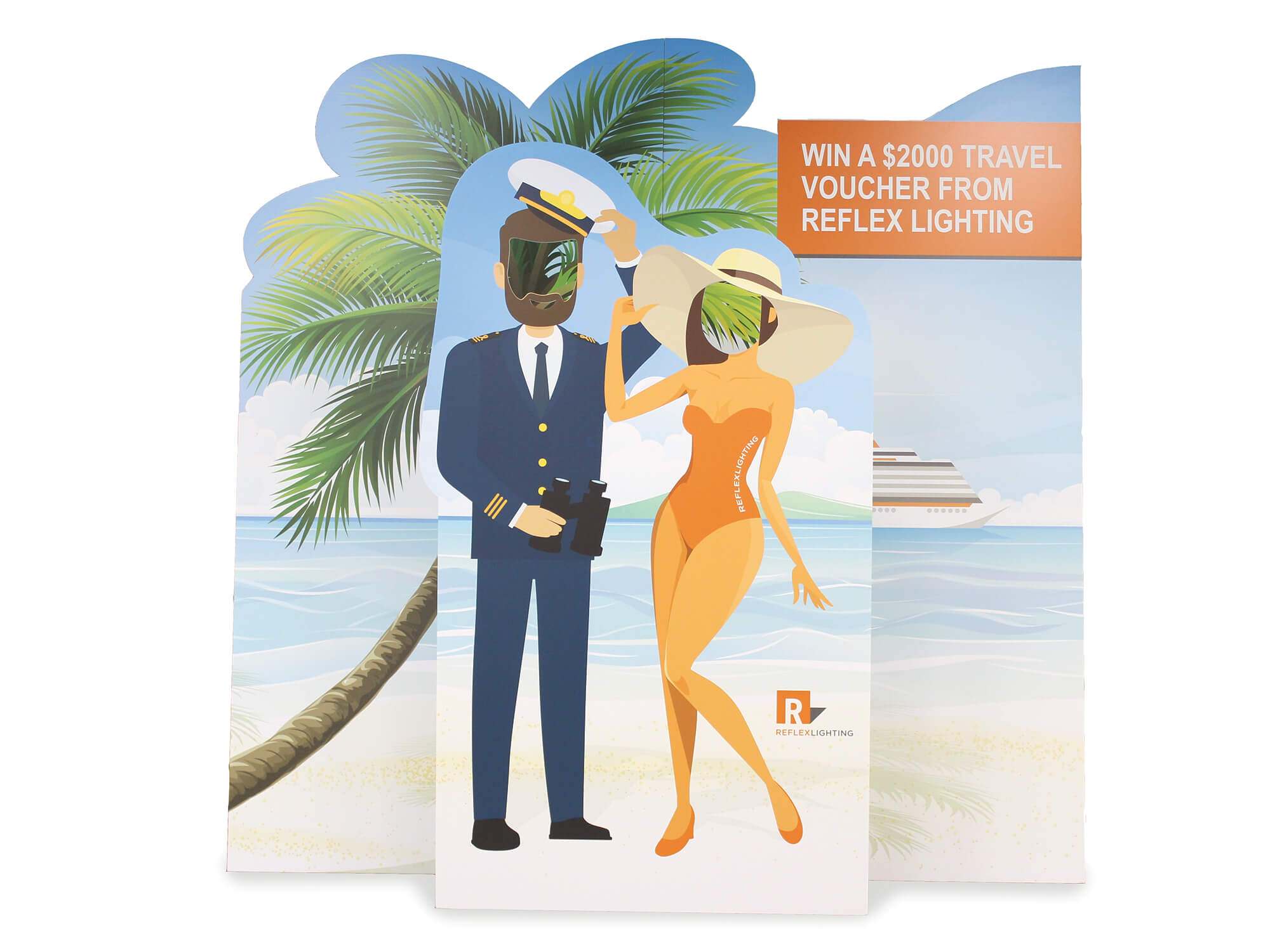 The element of surprise is a powerful marketing strategy. Shawmut designed this photo backdrop for Reflex Lighting to use at a recent trade show to increase onsite meetings and sales.
There are many ways to attract attendees to your booth, but this was a show stopper. The life-size cutouts and photo backdrop provided booth visitors with a unique and surprising experience. Plus it helped Reflex Lighting continue to promote their travel giveaway through a flurry of photos posted to social media. A cruise themed cutout might not be a fit for every industry, but it shows how surprising your audience can pay off.
This piece won a Pinnacle Award in the wide format category.
Unique Substrates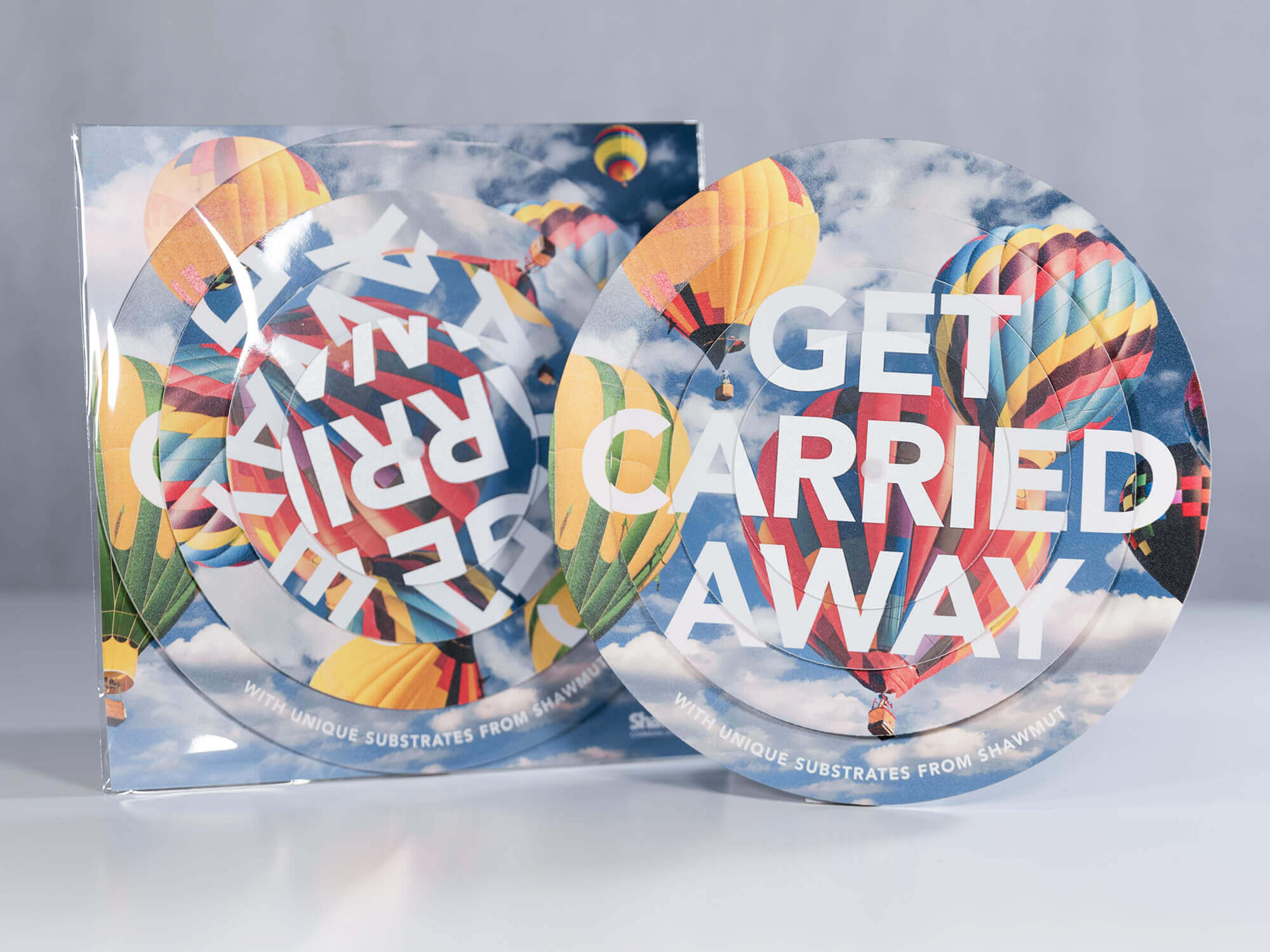 We are delighted that PINE recognized our Shawmut Substrate Mailer. This piece which was designed by our internal team won a Pinnacle Award in the self-promotion category, as well as a new category named "Best Use of Substrates."
The judges had this to say: "This self-promotional piece shows unique substrates, with each layer highlighting a substrate with different features and benefits. The reproduction is done quite well."
Shawmut's substrate mailer highlights the breadth and depth of what is available in the world of substrates. It also reminds marketers and designers to start with the end in mind. Always think about how and where your print piece will be distributed, the expected shelf-life, and how your audience will interact with it. Answers to these questions can steer you towards (or away) from various substrates.
Using Transparency in Print Design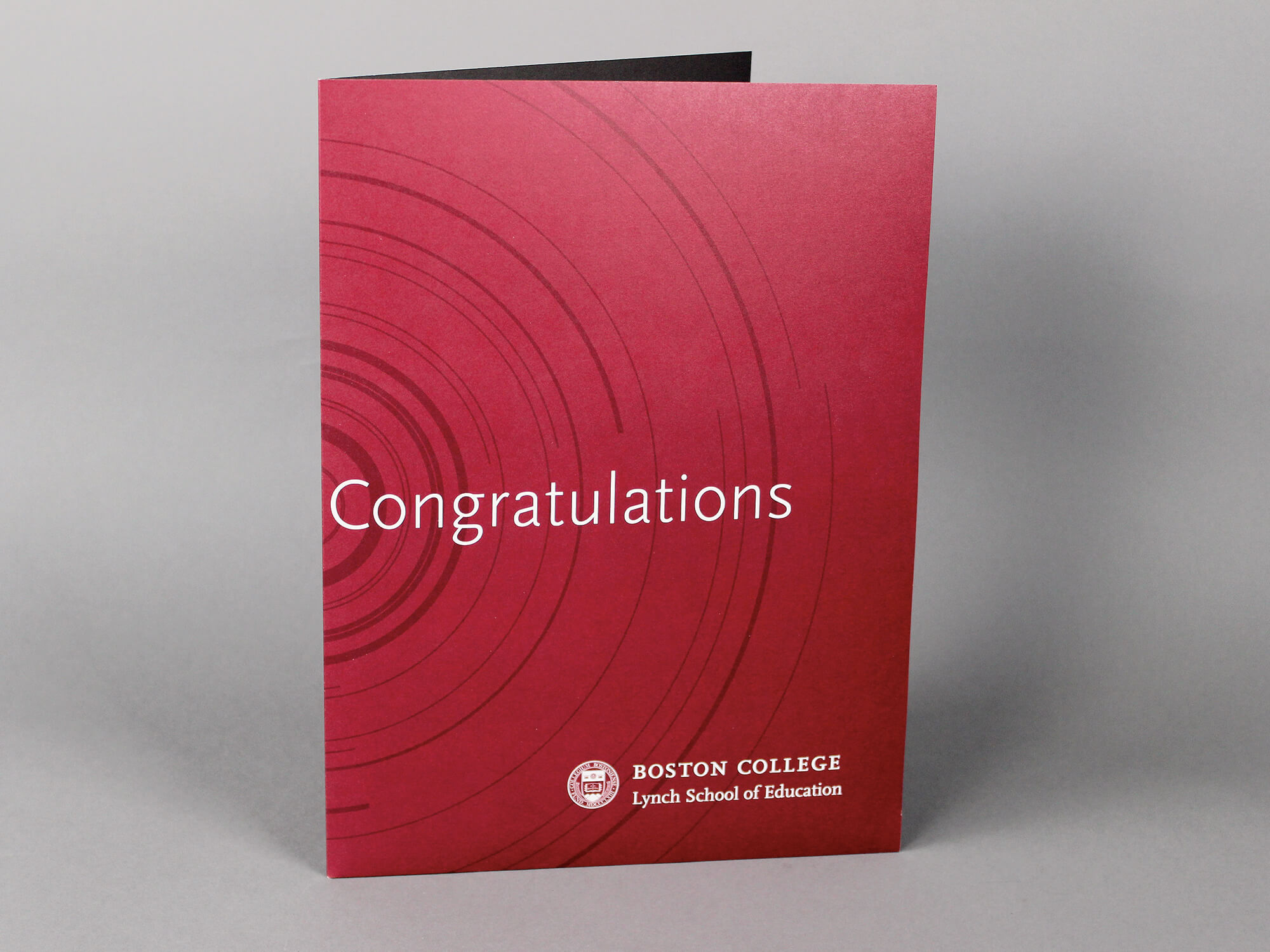 Typically designers shy away from using transparency in print because it can be unpredictable. However, in this project for Boston College Lynch School of Education, the designer leveraged transparency to create a unique tone for one of their brand colors. By increasing the transparency of the gray PMS color they allowed the rich red to show through, resulting in a distinct look.
This project is a great example of what happens when you combine exemplary artwork and great color production and it received a Pinnacle Award in the presentation folder category.
Congratulations to our 2018 PINE Awards
Every year we take away great lessons from the PINE awards gala. In addition to these 6 Pinnacle Awards, Shawmut received 4 Awards of Recognition and 6 Awards of Merit at the 2018 gala held last week at Mechanics Hall in Worcester. These awards were given to the following client projects:
Manulife Asset Management - Thanksgiving Cards
Emerson College - Admissions Viewbook
athenahealth - Floridian Takedown Box Campaign
Dartmouth College - Holiday Card
Moors and Cabot Investments - Capabilities Brochure
H.H. Brown - Born Catalog
Boston Magazine - Best of Boston Home Awards 2018
We continue to be impressed and humbled by our competition and look forward to what we will learn next year. Until then get inspired by checking out samples of our work or reach out to discuss ways we can make your next print piece stand out.